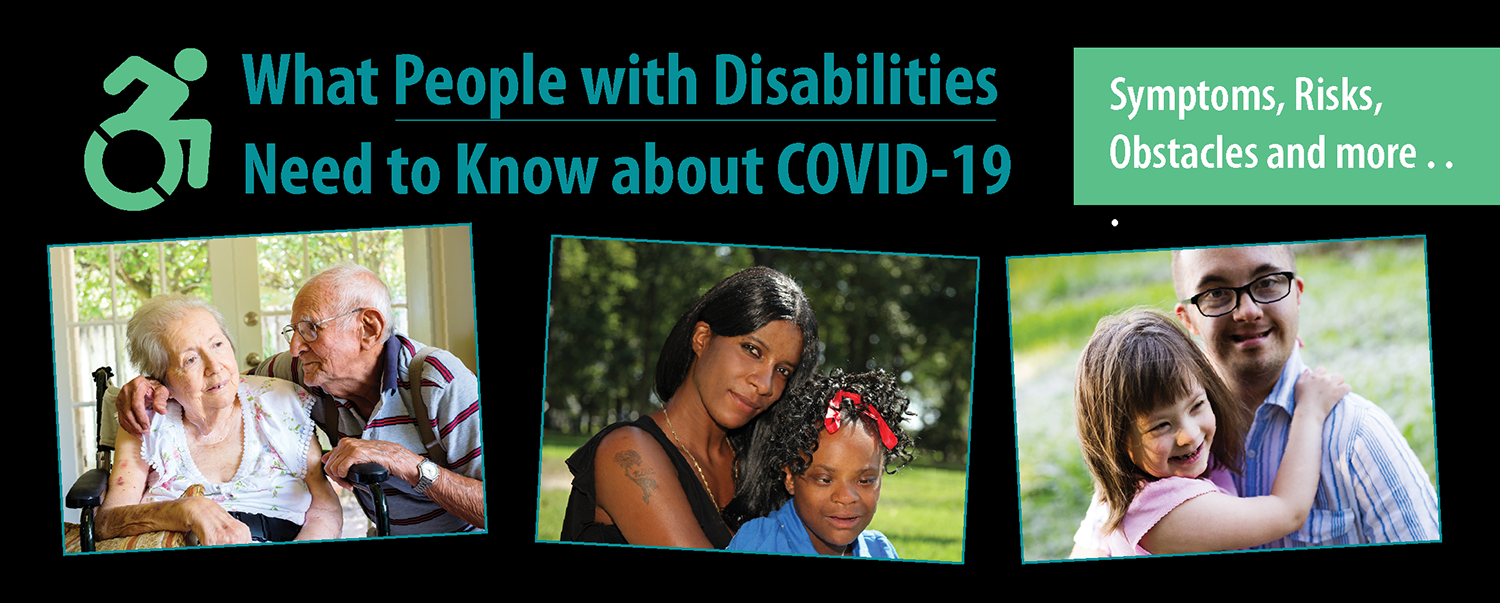 The North Carolina Council on Developmental Disabilities (NCCDD) wants to be a resource to share valuable information about the novel coronavirus, also known as COVID-19, to help people with intellectual and other developmental disabilities (I/DD) and their families stay safe and healthy.
For the latest news, information, webinars and resources from North Carolina, check the sidebar on the right:
Resources and assistance to help those with disabilities and chronic health conditions navigate financially through the COVID-19 crisis from the National Disability Institute (NDI)
Information from the IRS (Internal Revenue Service)
IRS Economic Impact Payments:
Updated IRS Guidance (See ACL (Incorrectly Titled ASL) Updated IRS Guidance Attachment) (By Tuesday, May 5, for Full Payment)
Stimulus Bill Fact Sheet from The Collaborative (explanation of the IRS Economic Impact Payments)
Updated IRS Guidance for SSI Recipients with Qualifying Dependents from the ACL
(Submit by Tuesday, May 5 for Full Payment)
Information from the SSA (Social Security Administration)
WIPA 2019-20 Benefits Counselor Contact List and Coverage Areas
(As SSI/SSDI information is very complicated, we recommend you consult with a Benefits Specialist near you, should the information on this page not provide you with answers to your questions)
Statement from SSA about COVID-19 Economic Impact Payments for Beneficiaries
Social Security & Coronavirus - Helpful information for anyone receiving SSA benefits. Be aware of scams during the pandemic. The SSA will not suspend any payments due to COVID-19. Any call or email stating otherwise is untrustworthy. Stay updated with information directly from the US Social Security Administration.
Information from Medicaid
Wondering if/how the stimulus checks will affect Medicaid eligibility?
Notwithstanding any other provision of law, any refund (or advance payment with respect to a refundable credit) made to any individual under this title shall not be taken into account as income, and shall not be taken into account as resources for a period of 12 months from receipt, for purposes of determining the eligibility of such individual (or any other individual) for benefits or assistance (or the amount or extent of benefits or assistance) under any Federal program or under any State or local program financed in whole or in part with Federal funds.
NC Medicaid COVID-19 Beneficiary Telehealth
NC Medicaid Receives Federal Approval of Flexibilities for HCBS
NCDHHS Provides One-Time Payment to Families with Children in Work First Cash Assistance Program
Today, the North Carolina Department of Health and Human Services (NCDHHS) began distributing a one-time supplemental payment to families enrolled in the Work First Cash Assistance program with one or more children. These payments are intended to help vulnerable families during the economic disruption caused by the COVID-19 pandemic.
NCDHHS – Federal Stimulus Payments Issued Include Individuals with Disabilities
Federal stimulus payments are being issued and this includes payment to individuals with disabilities. Providers/licensees that also serve as Representative Payees for Social Security Administration (SSA) beneficiaries with disabilities should ensure payees understand that federal stimulus checks, known also as "Economic Impact Payments (EIP)," belong solely for the use of and by the beneficiary –not the payee. We have posted guidance under the Individuals guidance page on our COVID page.