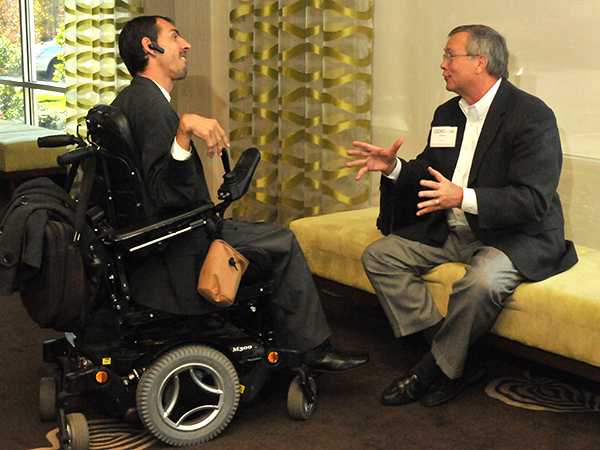 The Council continues to seek partnerships across the State to advance its mission of a more inclusive and integrated community for people with intellectual and developmental disabilities through advocacy, systems change and capacity building.
Current Requests for Applications (RFA):
The NC Council on Developmental Disabilities has funded a new project, From Planning to Action: Supporting Integrated, Collaborative Care for People with Intellectual and Developmental Disabilities, that builds on the work of the Medical Health Home initiative.
Release DATE: the week of January 30, 2017
Teleconference Call overview: February 7, 2017, 3pm. 877-594-8353. Code 33687575#
SUBMISSION DATE: March 10, 2017 by 6pm EST
Letters of notification: April 4, 2017
Click here for more details on the above RFA.
Read more about the Council's current initiatives across the state of North Carolina.