Sharing Screens, Building Community
Zoom became the way of life for so many because of COVID-19. And, it allowed the Council to do more work to reach out, communicate, educate and learn from individuals, families and communities about what matters to them.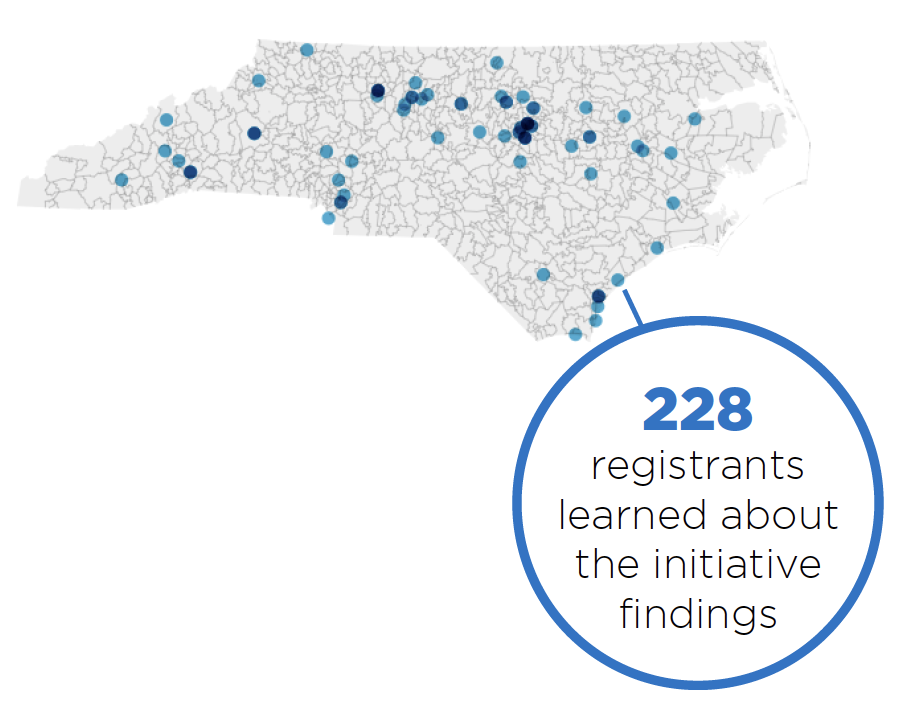 Exploring the Registry of Unmet Needs Webinars
In March, 224 registrants attended the Exploring the Registry of Unmet Needs (RUN) webinar to learn about the NC Innovations Waiver, the Registry itself, and resources that are available while people wait for services. In September, the initiative hosted a webinar of its findings to 228 registrants from across the state.
Virtual Screening of 6,000 Waiting Movie
The North Carolina Council on Developmental Disabilities (NCCDD) and First In Families North Carolina hosted a virtual screening of the movie, 6,000 Waiting, a 30-minute documentary produced by the Georgia Council on Developmental Disabilities in April. A total of 334 participants watched the movie and participated in a panel discussion followed by a performance by Chris Hendricks, local musician and NCCDD Policy Education Coordinator.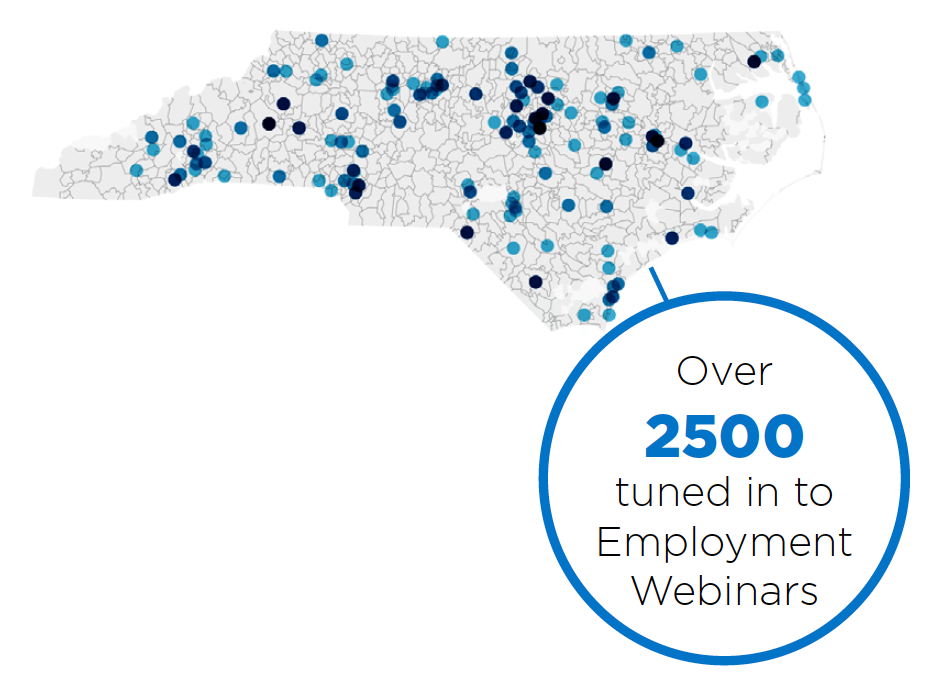 Employment and Transition Webinars
Over 2,500 individuals took advantage of the April through August 2021 Employment and Transition from School to Adult Life webinars offered by NCCDD. With topics ranging from The Basics of Supported Decision-Making to Customized Employment with Fidelity to Benefits Planning and Creating an ABLE Account, attendees listened to educated and informed stakeholders about a statewide system that provides and sustains integrated employment for all North Carolinians living with a developmental disability, regardless of complexity or needed level of support.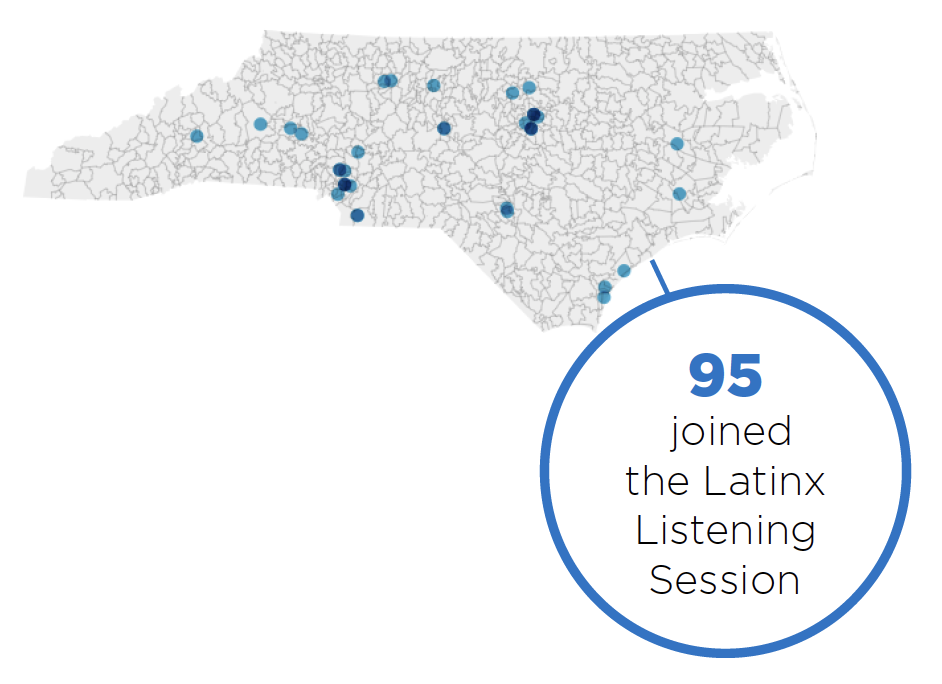 Latinx Virtual Listening Session
A Latinx Virtual Listening session in September 2021 had 95 individuals weighing in on their families' vision for the future and for their family members with an intellectual and/or other developmental disability. Co-hosted by The Arc of Union/Cabarrus, FSN of Southern Piedmont and NCCDD, participants discussed some of the challenges and barriers to services that families have experienced regarding mental health, education, behavioral health and medical health. Facilitating connections and recommendations for building relationships with Hispanic/ Latinx leaders in North Carolina for future initiatives was also discussed.

Vaccine Access for People with Disabilities
A COVID-19 Vaccine Drive in Gates County, NC, on June 24, 2021, was spearheaded by the North Carolina Council on Developmental Disabilities (NCCDD), Disability Rights NC (DRNC), and the Carolina Institute for Developmental Disabilities (CIDD). The drive was open to individuals ages 12 and up with or without disabilities. The event was held at the Gates County Health Department with drive-through service. Within two hours, 25 individuals were able to pull up and choose which of the three vaccines they wished to receive (Pfizer, Moderna or Johnson & Johnson). Transportation to and from the event was provided free by GITS. In addition, video remote interpreting was available.

With the success of the Gates County COVID vaccine drive, two more drives were held in September in Danbury and King, both in Stokes County.
Even more COVID vaccine drives were planned by the Project ACCESS initiative via DRNC. The group is working to bring vaccines to people with intellectual and/or other developmental disabilities (I/DD) and their families and caregivers who have not yet been vaccinated. Albemarle Regional Health Services, Sentara Albemarle Medical Center, Albemarle Commission Area Agency on Aging, Centers for Independent Living, and the Gates County Inter-Regional Transportation System also participated in Project ACCESS.

Advancing Criminal Legislation

Talley Wells, Executive Director of NCCDD, along with leaders from law enforcement, Black Lives Matter, and both political parties gathered at the Governor's Mansion in September 2021 to witness the signing of bipartisan criminal justice reform for North Carolina.
Wells serves as the Legislative Committee Chair of the Governor's Task Force for Racial Equity in Criminal Justice. This group, along with the Reform Taskforce also worked with the Executive Branch, the Judiciary, local communities and funders on this issue to develop longer term strategies involving communications and data.