The City of Raleigh featured three individuals from the North Carolina Council on Developmental Disabilities at its Developmental Disability Awareness event on March 25th. NCCDD Systems Change Manager, Philip Woodward, moderated the event. He started by asking what gifts and talents people with developmental disabilities bring to the workforce.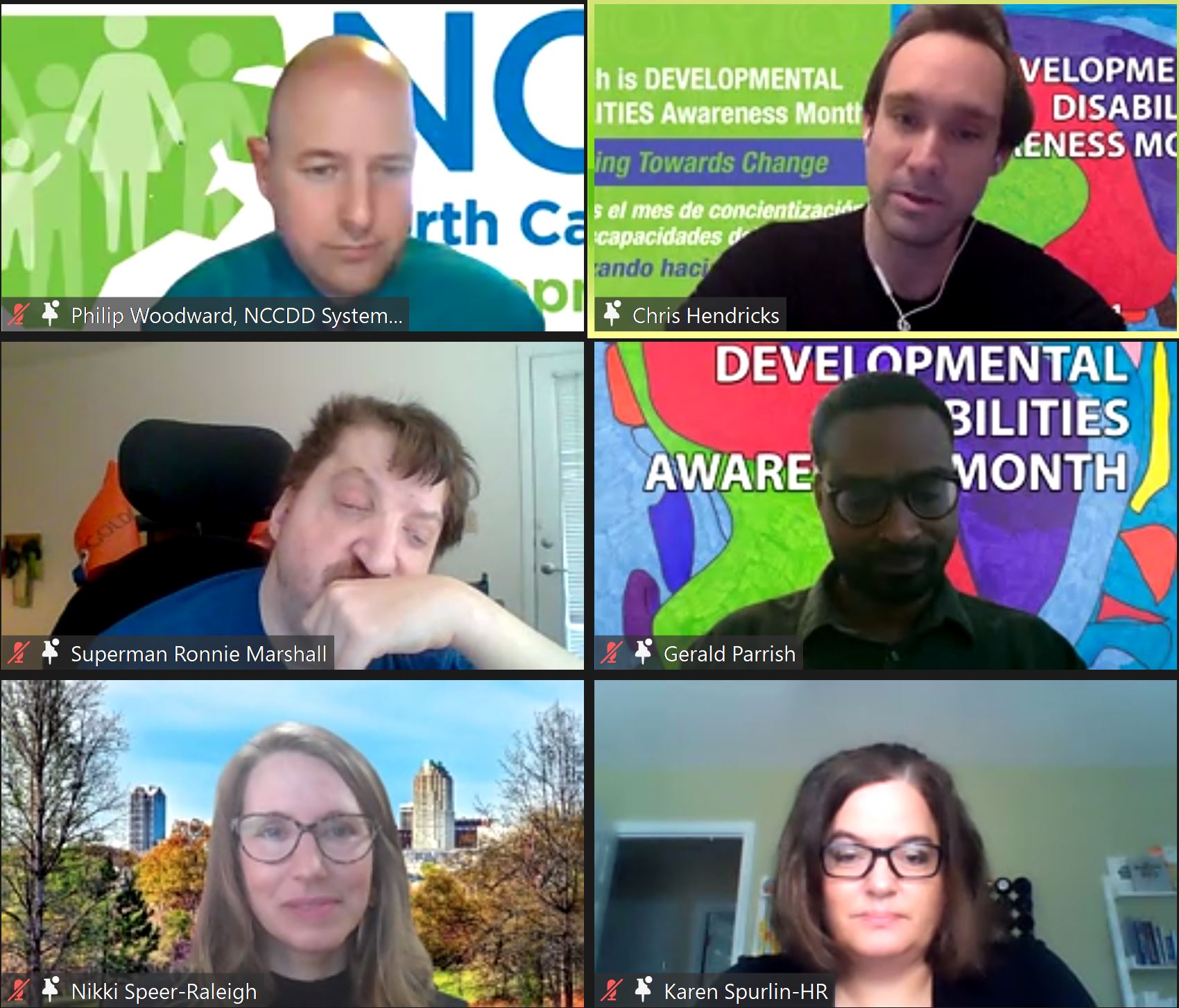 Council Policy Coordinator Chris Hendricks answered the question by saying people with developmental disabilities bring loyalty and adaptability in addition to many other gifts. He said the term disability often makes people think of deficits. He likes the term "people with conditions. He said people with disabilities actually bring added strengths to the workforce. Raleigh Human Resources Senior Analyst Karen Spurlin agreed with Chris, stating that loyalty and adaptability are two of the most important characteristics they look for in employees.
Gerald Parrish, who is the Community Inclusion Specialist at the Alliance of Disability Advocates, said that he people with disabilities bring passion and focus to their work. Gerald works with people with disabilities to ensure they can access and use transportation in Raleigh. He also is a trainer for the Council funded Ability Leadership Project, which was developed and led by Disability Rights North Carolina and the Center for Creative Leadership.
Council Member Ronnie Marshall praised the City of Raleigh for its work on accessibility. Marshall, who uses an electric wheelchair, said that there is always a need to improve sidewalk accessibility.
Karen Spurlin told the 87 attendees that they could reach out to human resources if they need accommodations. Nikki Speer, who leads Raleigh Specialized Recreation and Inclusion Services with the Raleigh Parks, Recreation & Cultural Resources Department, said that people should also reach out for assistance and accommodations if they are needed for Raleigh services.
The event ended with Chris Hendricks showing off his musical talent by playing one of his original songs. The chat lit up with praise for Chris's song, with comments like "SIINNNGGG!!!" and "Oh my goodness, such an awesome voice and song!"