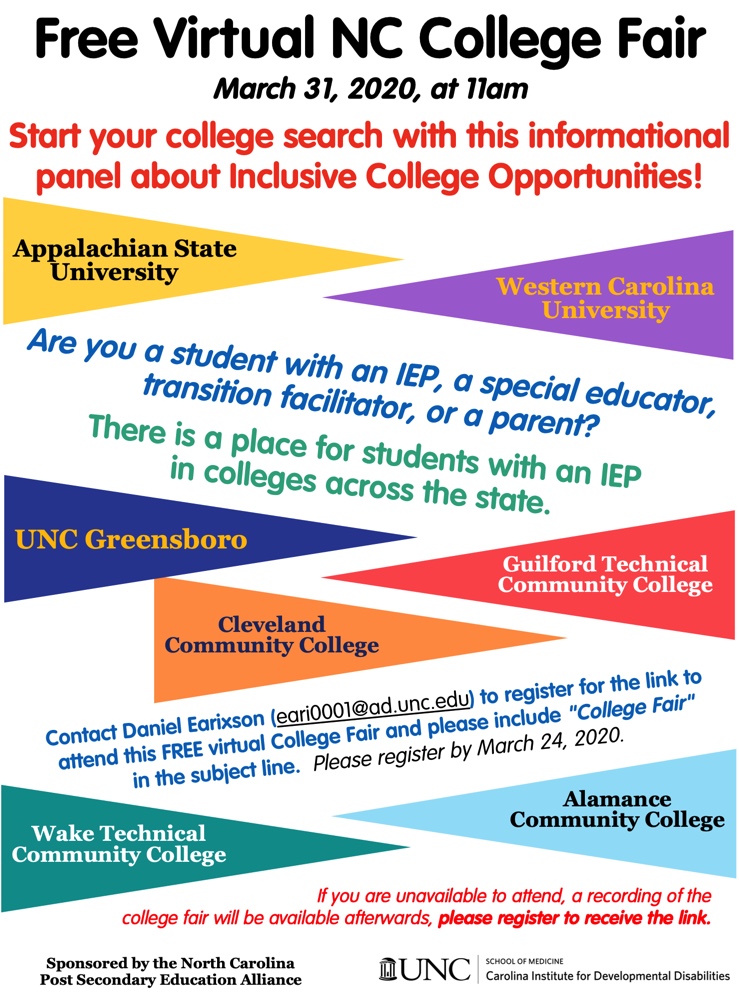 The first annual IPSE virtual college fair is coming soon to North Carolina and it's free! On March 31st, students and parents are able to start their college search with an informational panel about Inclusive College Opportunities in North Carolina.
Representatives and/or students and grads will share brief information about their college opportunity:
Claire Ricci - Guilford Tech Power Pathways
Sharon Jackson - Cleveland Community Connexions
Eric Marshburn - Beyond Academics (UNCG)
Maria Hoffman/Anna Ward - SDAP (Appalachian State)
Jennifer Mock - Alamance Community
Kelly Kelley - Western Carolina
Julia Tennant - Wake Tech
To register, contact Daniel Earixson at eari0001@ad.unc.edu to receive the link to attend. Please include "College Fair" in the subject line. Registration closes on March 24, 2020.