New Executive Director to Lead Statewide Developmental Disabilities Council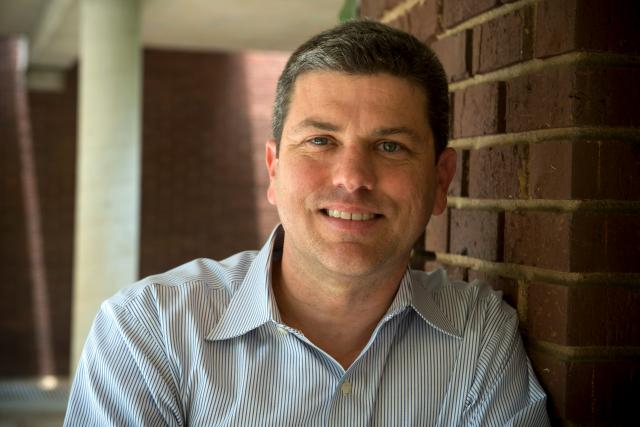 NCCDD Executive Director Talley Wells
The North Carolina Council on Developmental Disabilities (NCCDD) is excited to welcome Talley Wells as the new Executive Director of the organization, which became effective January 21, 2020.
Wells has dedicated his career to working for and with the disability community. He was most recently the Executive Director for the Georgia Appleseed Center for Law & Justice in Atlanta, GA. Prior to that he led the Disability Integration Project at the Atlanta Legal Aid Society. He also taught disability rights at Georgia State University College of Law and worked at the Institute on Human Development and Disabilities at the University of Georgia. He and his wife, Laura, helped found the L'Arche Atlanta community where people with and without developmental disabilities live together.
Notably, he led a team active in enforcing the Supreme Court's Olmstead v. L.C. decision, helping to settle major litigation between the United States Department of Justice (DOJ) and the State of Georgia. The Olmstead decision is a landmark decision for disability rights, which held that, "public entities must provide community-based services to persons with disabilities when (1) such services are appropriate; (2) the affected persons do not oppose community-based treatment; and (3) community-based services can be reasonably accommodated, taking into account the resources available to the public entity and the needs of others who are receiving disability services from the entity," according to the DOJ.
His plans for the first year in leading the Council include listening and learning what North Carolina issues are most pressing to enable people with I/DD to live full and meaningful lives. "We need to move forward on Medicaid, look at caps for individuals with significant needs, empower more self-advocacy, and understand the challenges of individuals and families not receiving sufficient support," Wells said.
He added, "We'll finish the Council's current Five-Year Plan with gusto, while at the same time meet with community and Council members, along with state leaders, to gain an understanding of where our focus needs to be as we prepare for the next Five-Year Plan."
Wells is excited to return to North Carolina where he earned his Bachelor of Arts degree in History from Duke University. He went on to earn a master's in education from Harvard and returned to Duke where he attended the School of Law.
"After a thorough search, the Council is thrilled that Talley Wells will join us as our Executive Director. Talley's skills and experience will lead the Council forward, helping us build on our firm foundation, and moving us towards accomplishing the goals we have set to increase financial security, community living and advocacy for individuals with intellectual and developmental disabilities," said Alex McArthur, former Council Chair and head of the Executive Director search committee.
Joining him in North Carolina will be Wells' wife of 21 years, Laura, along with their 16-year-old son Evan and 12-year-old daughter Julia.
Public Policy Update as of January 15

FEDERAL
Budget & Appropriations
All 12 Fiscal 2020 spending bills – a $1.3 trillion spending package – were passed by the House and Senate and signed by President Trump on December 20. Looking through the lens of disability-related programs, the majority of the spending package remained at or just above level funding with a few notable exceptions. A comprehensive comparison chart created by The Arc of the U.S. can be found here.
This measure also included a number of tax cuts (approximately $426 billion over 10 years) including two Affordable Care Act (ACA) taxes.
Money Follows the Person
In late December, Congress approved and President Trump signed a five-month extension of the Money Follows the Person (MFP) program as part of the Further Consolidated Appropriations Act, 2020 (H.R.1865). Congress has yet to approve a permanent reauthorization despite significant bipartisan support in the House and Senate.
Health
Litigation over the Affordable Care Act continues. On December 18 in a 2-1 decision, the Fifth U.S. Circuit Court of Appeals declared the individual mandate of the Affordable Care Act (ACA) unconstitutional after Congress reduced the penalty to $0 and sent the case back to the lower court to determine which parts of the law will remain in effect. The Supreme Court, responding to an expedited request by proponents of the ACA, is weighing when it may hear the case. Many of the law's most popular provisions could be in jeopardy, including protections for people with pre-existing conditions, allowing parents to cover their children until age 26, eliminating annual and lifetime limits on coverage, and other provisions critical to many individuals with disabilities.
Family Medical Leave
On December 17, Democrats in the House and Senate introduced the Family Medical Leave Modernization Act (S.3071/H.R.5456). This bill expands the current Family and Medical Leave Act definition of family to include domestic partners, parents-in-law, aunts, uncles, siblings, adult children, grandparents, grandchildren, sons- or daughters-in-law, and other significant relationships. Furthermore, it guarantees that parents and other family caregivers can take time off to attend medical appointments or school functions, including parent-teacher conferences, without a risk of losing their job.
Two days later, President Trump signed the National Defense Authorization Act of 2020 (S.1790), which includes a provision providing federal employees 12 weeks of paid parental leave caring for newborns, newly adopted children or foster children. Under this bill, paid leave would not extend for personal medical issues or to care for a family member.
Federal policy opportunities:
The annual Disability Policy Seminar will be held in Washington, D.C. March 23-25, 2020 at the Renaissance Hotel. Click here to register or for more information.
Elected for Inclusion: A Presidential Forum on Disability has been postponed due to the timing of the January Democratic presidential debate and other factors. For more information, see the statement from organizers, the American Association of People with Disabilities and REV UP Texas.
STATE
Legislative
The General Assembly convened on Tuesday, January 13 for one day and did not vote on the budget. At this point, the Senate does not have the votes to overturn the Governor's budget veto. It is unlikely that the budget will be taken up when the legislature returns for the short session. We will most likely be waiting until after the November elections for movement on budget. The key areas of contention remain the same – Medicaid expansion, education funding, and tax cuts for businesses. As discussed previously, the budget contained funds necessary for the Medicaid transformation that had been planned to start in February.
Medicaid Transformation Update
Suspension of Medicaid Managed Care is still in effect. The decision to lift the suspension is dependent on legislative actions. Despite the suspension, the Department of Health and Human Services continues its work on policy related to the transformation. There are opportunities for public comment on this work.
On Dec. 30, 2019, The Department of Health and Human Services issued the following policy paper for public comment:
North Carolina's Design for State-funded Services Under Behavioral Health and Intellectual/Developmental Disability Tailored Plans: This paper describes the Tailored Plan which is designed to serve individuals with behavioral health and intellectual disabilities. In addition to managing Medicaid services, Behavioral Health I/DD Tailored Plans also will be responsible for managing State-funded behavioral health, intellectual/developmental disability (I/DD), and traumatic brain injury (TBI) services as the Local Management Entities-Managed Care Organizations (LME-MCOs) do today for the uninsured, underinsured and Medicaid beneficiaries. The Department welcomes feedback at Medicaid.Transformation@dhhs.nc.gov by Jan. 29, 2020.
On Jan. 8, 2020, the Department of Health and Human Services issued two policy papers for public comments detailing the strategy to promote value-based care in NC Medicaid Managed Care. While these focus on the Standard Plan, it is important to also pay attention to these since there will be some individuals with IDD who will be in the Standard Plan.
North Carolina's Value-Based Payment Strategy (VBP) for Standard Plans and Providers in Medicaid Managed Care. This paper describes the vision for value-based payments between Prepaid Health Plans and providers in NC Medicaid Managed Care.
North Carolina's Medicaid Accountable Care Organizations (ACOs) for Standard Plans and Providers: Building on the Advanced Medical Home Program to Drive Value-Based Payment. This paper provides details on an optional Medicaid ACO program, including ACO organizational requirements, payment parameters, total cost of care calculation and participation incentives for early adopters. PHPs and providers can form ACO arrangements to promote value in Medicaid and meet the Department's VBP targets.
The Department welcomes feedback on both papers at Medicaid.Transformation@dhhs.nc.gov by Feb. 19, 2020.
MH/DD/SAS to Host Town Hall Meetings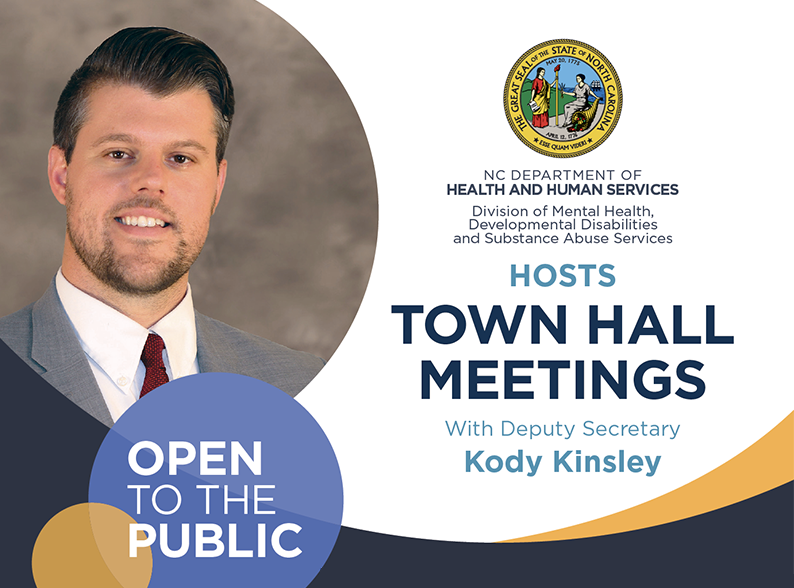 The NC Division of Mental Health, Developmental Disabilities, and Substance Abuse Services (MH/DD/SAS) is kicking off a series of Town Hall meetings around the state with Deputy Secretary Kody Kinsley. The purpose of the Town Hall meetings is to provide MH/DD/SAS consumers, families, providers, and advocates an opportunity to share their feedback and experiences with Deputy Secretary Kinsley about ways to better support consumers and improve our public MH/DD/SAS services delivery with the overall mission of improving health outcomes and promoting the well being of all North Carolinians. Each Town Hall will begin with an overview from Deputy Secretary Kinsley about the state of NC's Behavioral Health and I/DD system including a vision for the future.
The first two scheduled Town Halls are noted below. Additional Town Halls are being planned for other regions and areas including in the Vaya, Eastpoint, Partners and Sandhills catchment areas. Registration is recommended but NOT required to attend the Town Hall. Register at bit.ly/BH-IDD-town-halls
JAN. 30, 2020
12:30 — 2:30 P.M.
First Baptist Church Activity Center
1939 Independence Blvd., Wilmington, NC
Register for Wilmington
FEB. 20, 2020
NOON—2 P.M.
Green Tree Peer Center
930 S. Broad St., Winston-Salem, NC
Register for Winston-Salem
Council Member Profile: Meet Kathie Trotter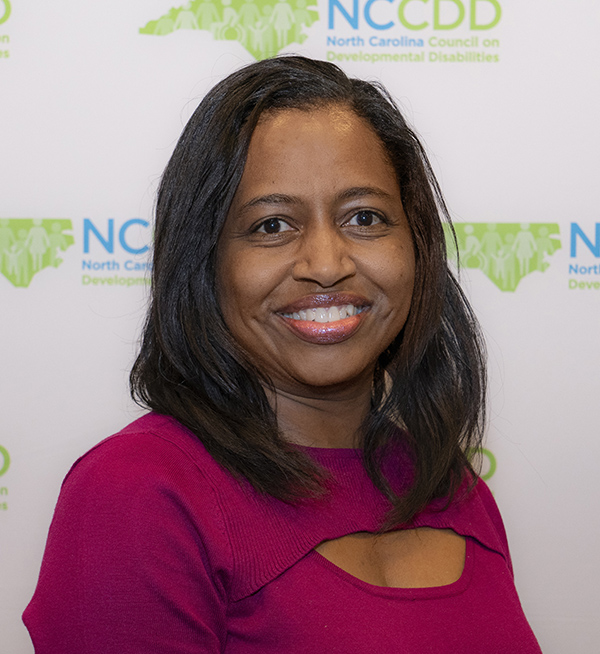 Council Member Kathie Trotter
Kathie Trotter is the Division Director for the North Carolina Division of Vocational Rehabilitation Service (NC DVRS) where she leads the statewide effort on behalf of the North Carolina Department of Health and Human Services (NC DHHS) and NC DVRS to provide vocational rehabilitation and independent living services to North Carolinians with disabilities who desire competitive integrated employment and/or to be more independent in their homes and communities.
"I have a connection to those with disabilities in our state professionally as well as personally. I have a daughter that has a hearing impairment and have enjoyed being chief advocate all of her life while also striving to equip her to not only be a self-advocate but also one that is proud of her own story and willing and ready to educate others when necessary on disability inclusion and awareness. Professionally, I have worked in the field of vocational rehabilitation for over 20 years," said Trotter.
At NC DVRS, Trotter works with persons ages 14 and older with all types of disabilities across the state of NC covering all 100 counties. "The major barrier I have been faced with most recently is capacity. There is a need for more staff, supports, opportunities, transportation solutions, education of services and programs, resources and so much more," she said.
Trotter was appointed to NCCDD in November 2019 by Governor Roy Cooper. "I am encouraged that the Council has committed to several efforts around the topic of employment and specifically around preparing youth for employment. DVRS has so many things that we are trying to do with youth across the state, but as there is such a large number of students in need of our assistance, we are always appreciative of those that recognize the importance of reaching this group and are willing to put their hands to the plow with us," explained Trotter.
An Apex, NC resident who volunteers with the ALS Association, NC Chapter and assists with voting at the polls during election time, Trotter said, "I firmly believe that we can only make real sustainable progress by working together- all of us; those with disabilities, families/caregivers, service providers, rehabilitation professionals, legislators, etc. We must all have a voice, all be respected and fully committed to working together.
---

---
Audio - Highlights and Hot Topics
---