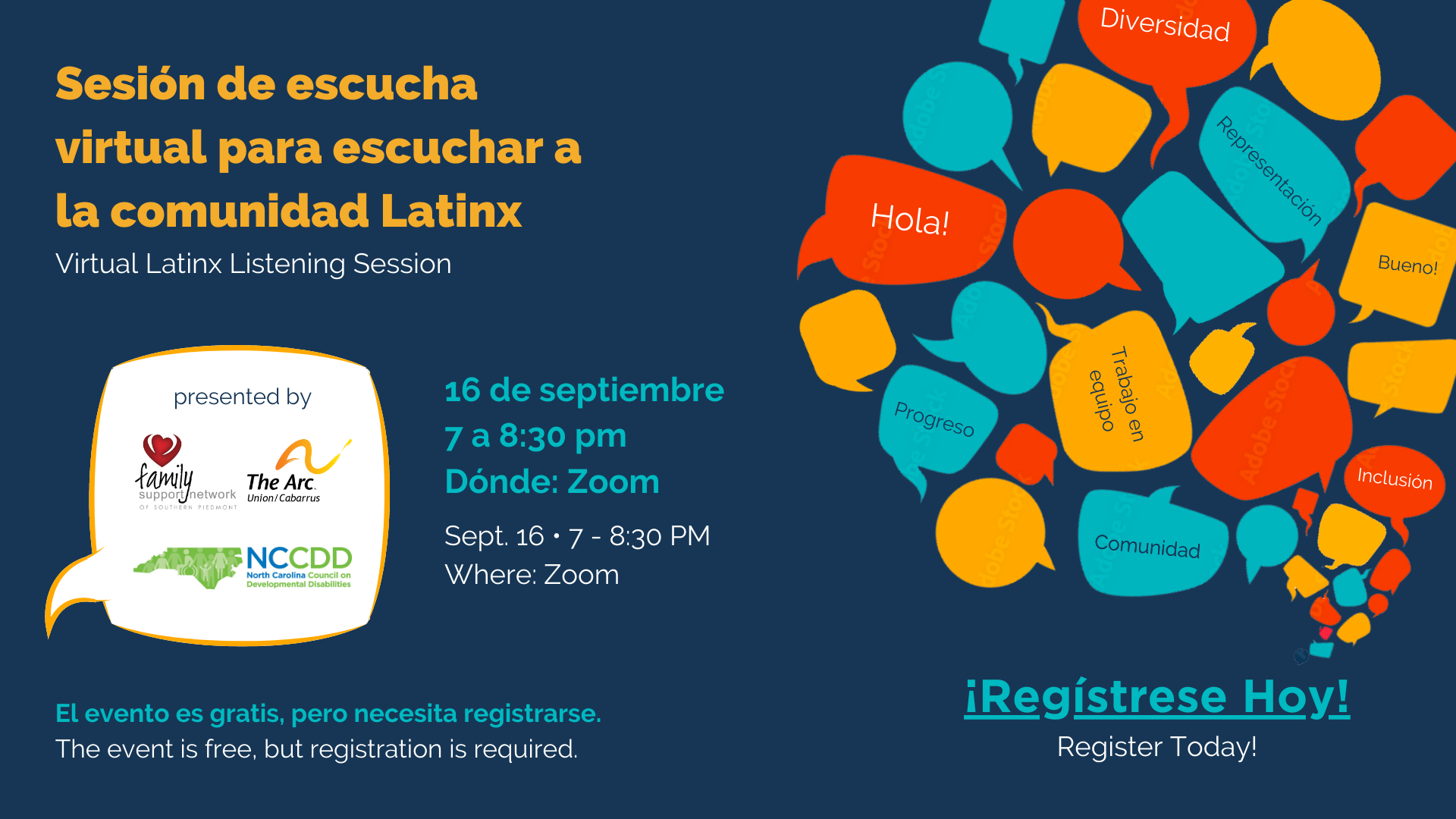 Raleigh.- La Asociación del Consejo de Discapacitados de Carolina del Norte (NCCDD), The Arc of Union/Cabarrus y la Red de Apoyo Familiar invitan este 16 de septiembre a las 7:00 pm a participar en a una sesión virtual que tiene como objetivo conocer las necesidades, los retos y las barreras de los servicios educativos, salud y apoyo que enfrentan las personas con discapacidades de la comunidad hispana.
El evento se llevará a cabo vía la plataforma Zoom, será gratuito y estará disponible tanto en inglés como en español. Los participantes deben registrarse en https://bit.ly/3z8LiLO.
La sesión busca conocer las necesidades tanto físicas como mentales de los latinos con discapacidad, así como recoger las expectativas para luego poder desarrollar estrategias que vayan dirigidas a mejorar la calidad de vida tanto de la persona con necesidades especiales como la de sus familiares o cuidadores, resalta el comunicado del evento.
De la misma forma, la sesión permitirá recoger la información suficiente para desarrollar herramientas que ayuden a la persona con discapacidad a desarrollarse mejor en la comunidad, en el trabajo, en la escuela, en sus actividades cotidianas.
Dónde y cuándo
Jueves, 16 de septiembre
7 pm
Regístrese: https://bit.ly/3z8LiLO
The original article ran in Qué Pasa North Carolina on September 15, 2021.