Letter from the Executive Director


What is equity?
This was the question asked at the opening of the North Carolina Task Force on Racial Equity in Criminal Justice on Friday, July 10. It is also the issue at the heart of the Americans with Disabilities Act (ADA), which turned 30 on July 26, 2020.
Equity was a theoretical concept when I was in law school. This summer, it is the question many in our country are confronting as the nation wrestles with the murder of George Floyd.
On the Task Force call, Deborah Dicks Maxwell, head of the New Hanover NAACP, stated that one way we can understand equity is by thinking about accommodations provided for people with disabilities. I don't know Deborah yet, but I was grateful for her comment.
Equity, according to Black's Law Dictionary, is "the spirit and the habit of fairness, justness, and right dealing." As we celebrate the ADA, we celebrate that this country 30 years ago made it the law of the land that we will fairly and justly include people with disabilities.
On March 12, 1990, a young girl got out of her wheelchair along with many others to climb the steps of the U.S. Capitol to implore Congress to pass the ADA. She demanded equity.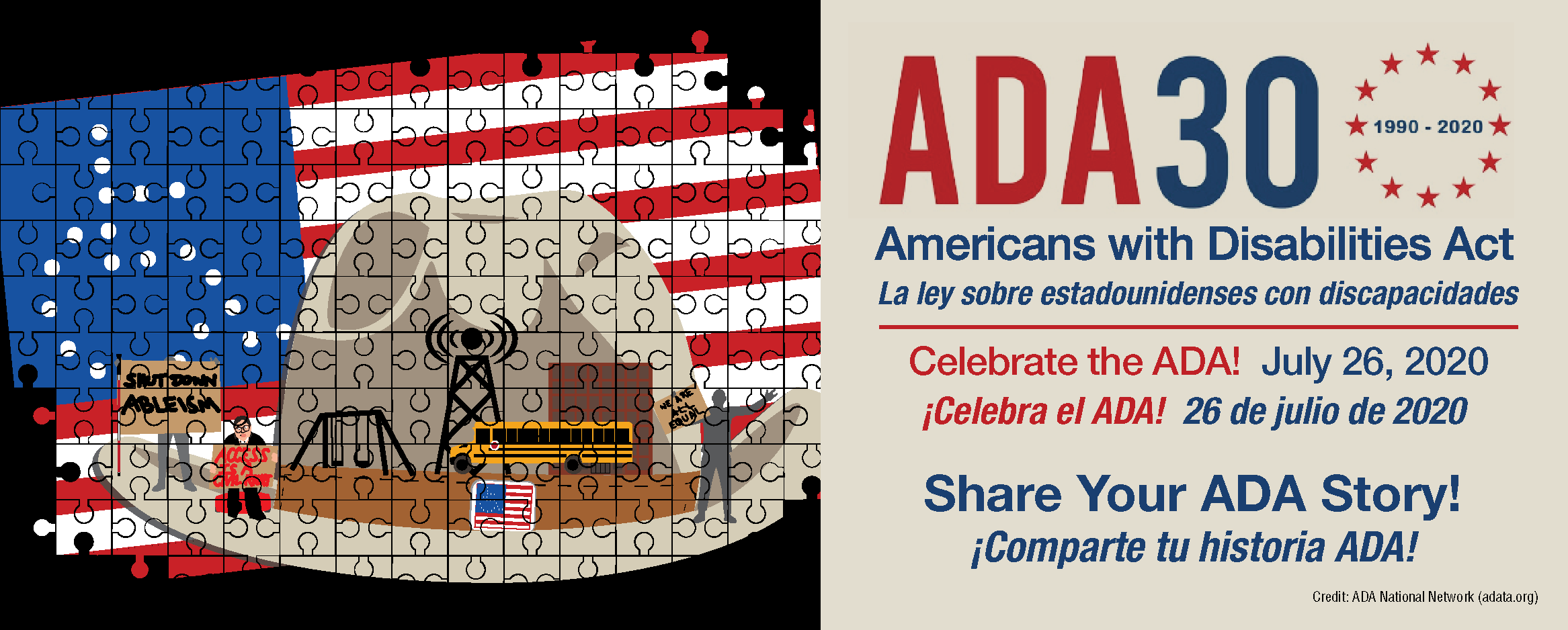 When Congress passed the ADA, it declared: "unfair and unnecessary discrimination and prejudice denies people with disabilities the opportunity to compete on an equal basis and to pursue those opportunities for which our free society is justifiably famous..."
While the ADA has not ended exclusion and discrimination, it has fundamentally changed our country for the better. This is why we celebrated the ADA on July 23 through a statewide event; and why we are sharing stories of the impact and meaning of the ADA from individuals with disabilities across North Carolina.
As you celebrate with us, I encourage you to wrestle with the question:
What is equity?
Talley Wells, Executive Director
---
Public Policy Update as of July 15

STATE UPDATE

The official end to the legislative short session is July 11, but the NC General Assembly completed the majority of their work on June 27. A small number of legislators remained until July 11 to deal with any vetoes from the Governor. The NC General Assembly is expected to reconvene on September 2 to review revenue numbers, make any needed adjustments, and allocate any additional federal COVID funds.
As expected, a series of mini-budgets were passed to address funding for Medicaid, Health and Human Services, Education and other areas of government. Federal COVID funds were also allocated.
Below are bills that we have been monitoring and reporting on during the session:
PASSED:
H1169 – Bipartisan Election Act of 2020 – addresses the ability to vote by absentee ballot. By requiring only one witness signature and allowing for an online ballot request process, it is intended to make voting easier as we head into election season in the midst of the COVID-19 pandemic. It also contains amendments that would allow the use of other government funded identification in addition to a DMV issued ID. These amendments would apply if a photo ID is required to vote in the future. A photo ID is not required for the November election.
S476 – School Based Mental Health - requires the state board of education to adopt a school-based mental health policy and to require K-12 school units to adopt and to implement a school-based mental health plan that includes a mental health training program and a suicide risk referral protocol.
S808 – Medicaid Funding Act – includes appropriations for several purposes including funds for moving DHHS offices from the Dix Campus (removing the requirement that DHHS move to Granville County), COVID relief funds for behavioral health and crisis services ($50 million to address budget shortfall), funds for Medicaid, and Medicaid Transformation reserve funds.* This bill also makes changes to the methods related to medicaid savings in LME/MCOs giving DHHS oversight for the use of savings generated by the LME/MCOs. It also delays implementation of the Standard Plan to July 2021.
H1023 – Coronavirus Relief Funds – includes numerous allocations including $5 million to Division of MHDDSA for 122C group homes that serve people with intellectual and/or developmental disabilities for implementation of Centers for Disease Control and Prevention guidance for preventive measures to control the spread of COVID-19 in these facilities. This bill also allocates $5 million to Dept of Public Instruction for grants to schools to address critical needs for Exceptional children whose services were affected by COVID.
H77 – Adjust the Department of Transportation Certified Budget – makes several modifications related to operations of the Department of Transportation. One of the modifications was to the Rural Operating Assistance Program (ROAP) that funds transportation in rural areas for elderly people and people with disabilities. The original budget included over $18 million and this was reduced to zero and replaced with $10 million from federal COVID funds. There was significant concern expressed from the DD community about this reduction in funds and its potential impact on needed transportation, but the bill ultimately passed. We will need to continue to educate about the potential impact of this cut. There may be an opportunity to revisit this in the September session.
PASSED – but Vetoed by Governor
S168 DHHS & Revisions – contains a large number of changes to state law including a developmental disability definition correction to align NC statutes with the federal definition, state-funded services co-payment clarifying language, and authorization for federal block grant funding. The bill also included an amendment added during the conference committee process that public records experts believe would limit public information on death records. There has been significant concern and protest about this amendment. For that reason, the bill was vetoed by the Governor. There were efforts by the House to address the block grant funding but the bill was not taken up in the Senate. The I/DD definition correction, the language around co-payments, and the block grant funding allocations are important to address in September.
DID NOT PASS:
H1149 - Police Notice of Person w/ IDD in Vehicle – directed the Division of Motor Vehicles to develop a designation for drivers' licenses that may be granted upon request to a person with IDD. There were significant concerns about having this information stored within the DMV database with potential for discrimination in renewal of licenses.
H488 - Address Direct Support Professional Staffing Crisis – would have addressed rates paid to Intermediate Care Facilities to address the lack of a comparable increase to rates paid for similar state facilities and to help address the shortage of direct support professionals in facility-based IDD services. The bill also contained a study for similar Direct Support Professional shortages and rate issues in community-based Innovations waiver services.
H1181 - Certain Appropriations For Education/COVID – would have allocated funds to educational entities to address issues related to COVID 19. It included $25 million to the Department of Public Instruction for grants to public schools to address COVID related costs for students with disabilities.
H1196 - Funds/COVID-19 Tests & PPE for Congregate Living – would have allocated $12 million from the Coronavirus Relief Funds to conduct testing for staff in congregate living settings and distribute Personal Protective Equipment to congregate living settings.
H1173 – Disapprove Certain DHHS Rules – this bill proposed to disapprove a list of rules that have already been approved by the Rules Review Commission. One of the rules was related to screening and care for people with I/DD in jail settings, which is a set of rules that has been vetted and approved by several I/DD entities and seen as a positive step in addressing issues in jails. There was significant opposition to this bill in the I/DD community. We are glad the rules for jail settings can be implemented.
S730 – No Patient Left Alone Act – addressed the visitation rights of hospital patients to have someone present while receiving hospital care. This bill was modified several times during the legislative process and amendments were added that included funding for UNC for contact tracing and funding for small businesses. The Senate did not agree with the changes made by the House so the bill was not approved.
* There were funds allocated to DHHS for Medicaid, for Medicaid transformation, for LME/MCOS to address budget shortfalls, and for I/DD group homes to address COVID-19; yet, the huge waitlist for I/DD services was not addressed in any of the mini-budgets during this session.
FEDERAL UPDATE

Both the House and Senate are now in recess and will return on July 20. When they return, they are expected to act on a fourth COVID-19 relief package. As a reminder, the House passed the HEROES Act which was a massive $3 trillion proposal, even more ambitious than the $2.2 trillion CARES Act. This relief legislation promises a second stimulus check, debt relief, student loan forgiveness, hazard pay, six more months of COVID-19 unemployment, housing and food assistance, and nearly $1 trillion in aid for state and local governments so they can pay "vital workers like first responders, health workers, and teachers" who are at risk of losing their jobs due to budget shortfalls. It also included increases for Home and Community Based Services. The Senate did not take this up before the recess. Before recess, Congress did extend the Paycheck Protection Program through August. The additional $600 for unemployment benefits is set to expire at the end of July, just two weeks after legislators return.
Also before recess, we saw some Senators come forward who want to give money to organizations that support people with disabilities. A group of Democratic Senators sent a letter to Majority Leader McConnell and Minority Leader Schumer requesting $30 million be included in the next COVID-19 Package for the Developmental Disabilities Network, and calling for the funds to be divided equally among the State Councils on Developmental Disabilities (CDD or Councils), the University Centers for Excellence in Developmental Disabilities (UCEDDs), and the Protection and Advocacy (P&A) programs. The task comes in response to the disproportionate effect the pandemic is having on the disability community and recognizes the unique capabilities of the network to address the growing needs of individuals with developmental and other disabilities.
For the next COVID package, I/DD advocacy groups are continuing to ask Congress to prioritize funds for Home and Community Based Services to meet the emergency needs of people with disabilities living in the community. Other areas we would like to see directly addressed in the next legislation include:
Identification of direct support professionals as essential workers so they would be eligible for any increased wages or benefits in the next legislation
Access to Personal Protective Equipment for direct support professionals
Ensure that any incentive payments include all people with disabilities, including those who are claimed as dependents.
Fiscal Year 2021 – Congress has started working on next year's budgets for the government. The House Appropriations Committee released a fiscal year 2021 (FY21) funding bill for Labor, Health and Human Services, Education, and other related agencies. The bill, which increases overall funding by $2.4 billion above the fiscal year 2020 level, stands in direct contrast to President Trump's significantly smaller budget request. Highlights of the bill particularly relevant to people with disabilities include increases in funding for programs to improve maternal and child health, Medicare and Medicaid services, Home and Community-Based Supportive Services (HCBS), and Special Education.
---
ADA 30 - Celebrate. Learn. Share.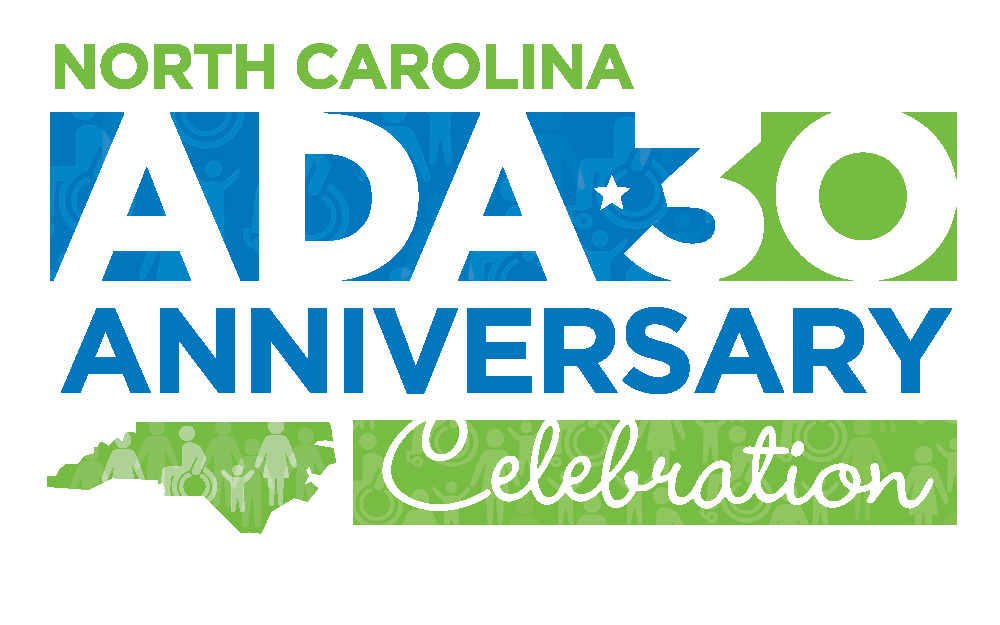 The month of July is devoted to the 30th anniversary of the Americans with Disabilities Act. Signed into law on July 26, 1990 by President George H. W. Bush, the legislation prohibits discrimination against people with disabilities, guaranteeing they have the same rights and opportunities as everyone else.
To commemorate the anniversary, the North Carolina Council on Developmental Disabilities (NCCDD) launched its ADA 30-for-30 storytelling campaign that highlights the ADA with stories, artwork, photos and videos of and by North Carolinians with disabilities.
On July 26, NCCDD, NC Department of Health and Human Services and Office of State Human Resources, presented a two-hour virtual summit featuring a variety of advocates as well as keynote speakers Madeline Delp, Miss Asheville, North Carolina 2020 and Emeka Nnaka, a motivational speaker and leading advocate for individuals with physical challenges.
---
Complete the Five-Year State Plan Survey - Deadline Extended to August 7, 2020!

NCCDD is seeking input to develop its new Five-Year State Plan - 2022-2026 by August 7!
The survey aims to understand what issues matter to individuals with disabilities, family members, community members, caregivers and other stakeholders. The feedback will help NCCDD build its next Five Year State Plan's goals, objectives, and specific activities.
It is available in both English and Spanish on the NCCDD website here.
Deadline to submit surveys is Friday, August 7, 2020.
---
Nominate a Deserving Advocate – Deadline is July 31, 2020!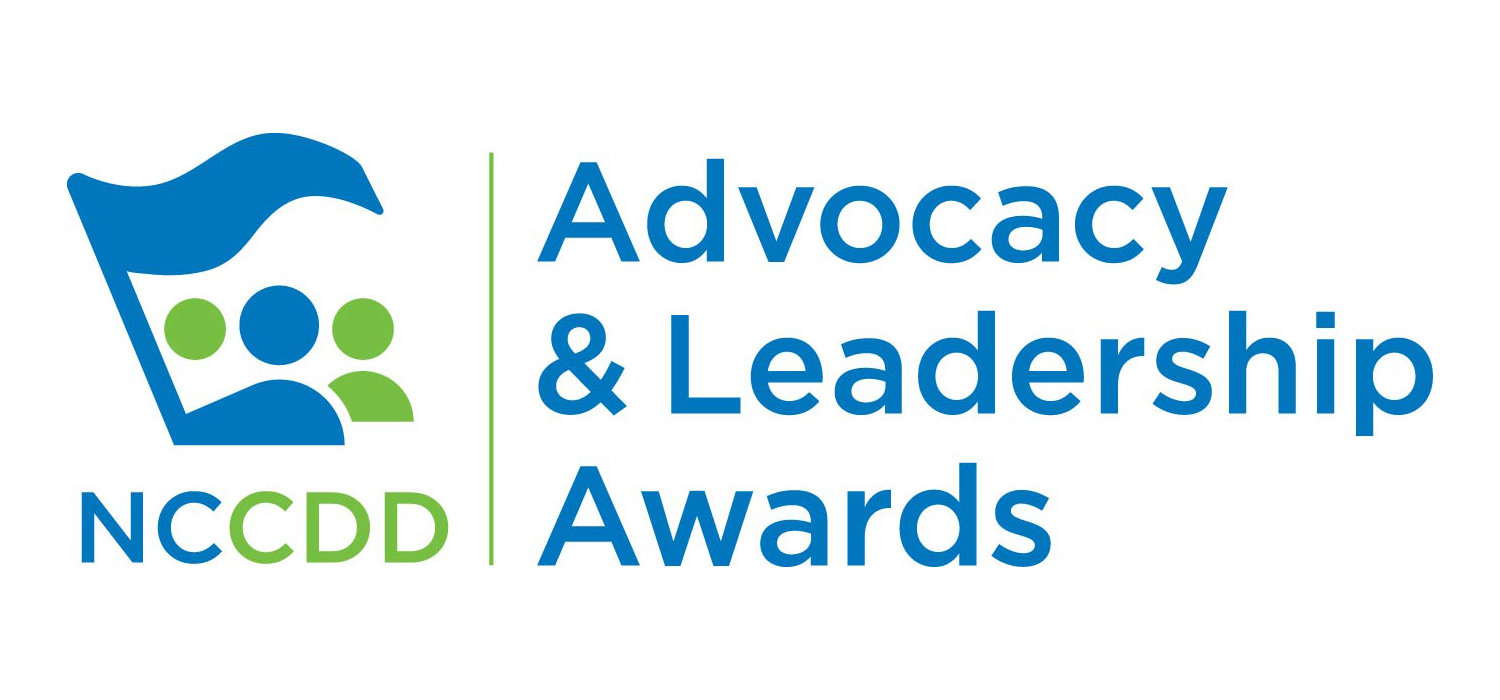 NCCDD is seeking nominations to honor self-advocates, professionals who work for people with I/DD and advocates and volunteers who have passionately worked and continue to work to build a better North Carolina for people with intellectual and developmental disabilities (I/DD) for the 2020 Advocacy and Leadership Awards.
Nominations are open for the following:
NORTH CAROLINA LEADERSHIP ACHIEVEMENT AWARD honors an outstanding North Carolina self-advocate whose work has improved the quality of life for people with intellectual and other developmental disabilities. Nominate here.
JACK B. HEFNER MEMORIAL AWARD honors parents, family and/or community advocates who have done whatever it takes to enhance the quality of life for North Carolinians affected by disability. Nominate here.
HELEN C. "Holly" RIDDLE DISTINGUISHED SERVICE AWARD honors professionals who have made lasting contributions towards improving opportunities, breaking down barriers, and promoting increased quality of life for people with intellectual and developmental disabilities. Nominate here.
The nomination process is now open, and anyone can nominate or apply for an award here through Friday, July 31, 2020. The recipients will be announced on November 4, 2020 at the NCCDD Quarterly Meeting.
---

---
Audio - Highlights and Hot Topics