Letter from the Executive Director


As we come out of COVID-19, now is the time to focus on employment for people with disabilities in North Carolina. There is an energy we must capitalize on. There is a need we must meet. There is value we must highlight and promote.
People with disabilities are valuable and valued employees, a message of Council Policy Education Coordinator Chris Hendricks. He recently gave this message at an event with the City of Raleigh Department of Human Resources, a statewide film event on the waiting list, and on Spectrum News 1 in Wilmington. He told Spectrum, "It's time that employers open their eyes and see the tangible value that we bring to the table." He identified numerous traits that make individuals with disabilities not just equal to other employment candidates, but more valuable. Adaptability is one trait that is particularly important to employers as we come out of the pandemic. Chris told Spectrum News, "We can be adaptable in any situation. If we are talking about a population of people that had to adapt to the moment they came into being . . . then adapting in a new working environment is a piece of cake."
By Executive Order in 2019, Governor Roy Cooper declared North Carolina an Employment First state. The Council is working to see this Executive Order become reality by holding a series of Employment and Transition Webinars led by national disability employment expert Allan Bergman. The series has proved wildly popular across the state. Over 1,300 North Carolinians have already participated in the webinars, which take place biweekly on Thursday mornings. You can sign up for the remaining webinars here.
The Council is also excited about the upcoming premiere of a new video from the North Carolina Employment Collaborative (NCEC). NCEC is a Council funded initiative bringing state agencies, employers and the disability community together to overcome barriers to competitive, integrated employment for people with disabilities.
We have a long way to go to truly be an Employment First state. But we can succeed by capitalizing on the energy, need and value that exists. Let's work together to make North Carolina the best state in the country for people with disabilities to work.
Talley Wells, Executive Director
---
Public Policy Update as of June 16

FEDERAL

The Behavioral Intervention Guidelines Act of 2021 (S.1383/H.R.2877) is under consideration in the Senate following its passage by the House by a vote of 323-93 on May 13, 2021. The bill would require the Substance Abuse and Mental Health Services Administration (SAMHSA) to develop best practices for schools to establish behavioral intervention teams and properly train them on how to intervene and avoid inappropriate use of mental health assessments and law enforcement. Voices in the civil rights and disabilities communities have shared concerns related to the growing research that documents the biases that are often part of behavioral evaluations and the risk of interventions linked to the justice system.
This bill will ask parts of the federal government to work together to work on tools that they hope will help to prevent violence in schools. There are concerns that assessments could be used unfairly to affect students with disabilities.
Recovery Legislation
Read the EEO's tool to learn more:
There continue to be discussions on what to include in recovery and infrastructure legislation. Priorities in the disability community that are being considered as part of the legislative packages include:
Ending subminimum wages and modernizing disability employment supports to allow for competitive, integrated employment;
Continued expansion of access to Home and Community-Based Services (HCBS) for people with disabilities, ending waiting lists for services and ensuring a stable, valued direct support workforce;
Meeting the needs of children, including children with disabilities in childcare and education from birth through college; and
Ensuring all modernization of physical and virtual infrastructures are accessible.
There are opportunities within this large bill for helping people with disabilities. The list above aligns with the Council's priorities.
Employment Guidance
The U.S. Equal Employment Opportunity Commission (EEOC) has provided updated and expanded technical assistance guidance: What You Should Know About COVID-19 and the ADA, the Rehabilitation Act, and Other EEO Laws. This guidance answers questions arising under the federal equal employment opportunity (EEO) laws including expanded answers on how the ADA and the Genetic Information Nondiscrimination Act (GINA) apply when employers offer incentives for proof of vaccination or require vaccinations for employees. In addition, a new resource addresses things like harassment, high risk of getting sick, not being allowed to work, and modification of employer safety requirements.
This guidance provides information to people with disabilities who are worried about discrimination at work because of COVID or vaccines. People can learn more about how laws protect them. Employment is priority for the Council and this guidance supports this priority.
STATE UPDATE
Legislative
Budget – The House and the Senate have agreed on the total budget amount but there does not seem to be agreement on priorities within the budgets. The House and Senate continue to work on details of their proposed budgets but it seems unlikely that there will be an approved budget by the end of June. This has happened many times in the past, and without an approved budget, the state will continue to operate on the previous year's budget until a new one is approved.
We continue to track several bills:
HB 247 Standards of Student Conduct – This bill directs public school boards to develop discipline policies and would remove part of an existing law that describes violations that ARE NOT considered a serious violation of conduct including "inappropriate or disrespectful language, noncompliance with a staff directive, dress code violations, and minor physical altercations that do not involve weapons or injury."
There is concern that this bill would allow schools to easily suspend or expel students for non-serious violations and that it would unfairly affect students with disabilities. This bill passed the House and has been referred to the Rules Committee in the Senate. Advocates continue to provide input and express their concerns.
HB 249 Children with Disabilities Funding Formula – H249 would direct the Department of Public Instruction to study the funding formula for children with disabilities and special education in public schools and consider a model that would base funding on the severity of disability. The bill also increases the cap on the current funding formula for children with disabilities from 12.75% to 13%. The study report would be due to legislative education committees by February 15, 2022.
The funding formula for special education has been a concern for a long time. A plan to address this could improve education supports for children with I/DD. This bill was referred to House Appropriations and we are hopeful it may show up in the budget.
HB 914 Support Our Direct Care Workforce – This bill would provide a rate increase to certain Medicaid providers for services related to the provision of direct care. Includes providers of waiver services, personal care services, ICF/IDD group homes. It also mandates that providers use at least 80% of funding resulting from the rate increase to increase the wages paid to its direct care employees.
Direct Support Professional (DSP) pay is a priority for the Council. This bill would provide higher wages for DSPs. This bill was heard in the House Health Committee and has been referred to House Appropriations and we are hopeful it will show up in the budget.
North Carolina Innovations Waiver Act of 2021 – Bills were filed in the House (H389) and Senate (S350) that would fund an additional 1000 Innovations Home and Community-Based Waiver slots including 200 set aside for the development of a tiered waiver to support people with a lower level of need. The bill also requires NC DHHS to convene a stakeholder group to develop a ten-year plan to address the registry of unmet needs, aka those waiting for services.
While these bills did not pass the Senate and House, they were both heard in committees and referred to Appropriations. It is hoped that funding for 1000 Innovations waiver slots will be in the budget.
S103/H91 - Reduce Regulations To Help Children with Autism: This bill will allow behavior analysts to obtain NC licensure and provide services on their own. Both the House and Senate passed this bill and it was signed into law by the Governor.
This legislation will increase access to early intervention for children with autism. It has been signed into law.
HB 642 - Down Syndrome Organ Transplant Nondiscrimination Act
The bill is not Down syndrome specific even though that is in the title. This bill prohibits discrimination in the organ transplant process on the basis of mental or physical disability including I/DD.
This bill ensures access to needed medical care. It has passed both the Senate and the House and will become law.
Other State News
Vaya and Cardinal LME-MCOs are merging. This comes after several counties made the decision to leave Cardinal which left Cardinal with too few counties to support operations. At this time, it seems that Stanley, Forsyth and Cabarrus counties will move to Partners LME-MCO. Orange and Mecklenburg counties will move to Alliance LME-MCO. The remaining Cardinal counties will likely merge with Vaya. The Department of Health and Human Services (DHHS) has been working closely with Vaya and Cardinal to work through the details. The goal is to make sure people with disabilities continue to receive services and supports through this transition.
Medicaid Transformation
As North Carolina moves to a new system called managed care where private insurance companies will start managing care for people who use Medicaid, a big step happens on July 1 when the Standard Plan will begin. Most people who are receiving services through an LME-MCO will not move to the Standard Plan because the Standard Plan does not include support services provided through the LME-MCOs. They will continue to receive their supports through LME-MCOs and their healthcare through Medicaid Direct. They will move to the Tailored Plan next year.
During this transition, there were about 7,000 people who are receiving services through the LME-MCOs (and eligible for the Tailored Plan) who chose to enroll in the Standard Plan. This would make them ineligible for services they are currently receiving or may be able to receive in the future. To ensure that people were fully informed about this choice, DHHS will not move these folks to the Standard Plan on July 1. DHHS will provide additional information to ensure that these beneficiaries are fully aware of services that may be lost if they move to a Standard Plan. This will include a notice to be sent later this month informing them of the change back to NC Medicaid Direct as well as a detailed list of services that are not available in a Standard Plan. They will still have the option to move to the Standard Plan at a later date if they choose to do so.
---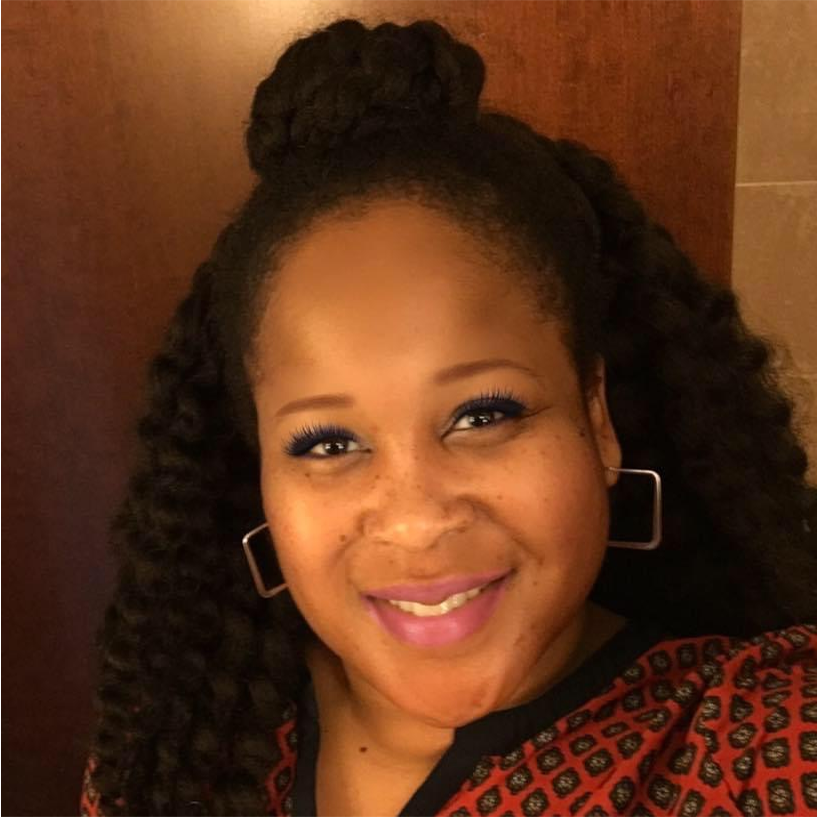 Tamira White has joined NCCDD as its newest Systems Change Manager. In her role, she assists with managing the current Council initiatives, specifically in the areas of employment, financial asset development and advocacy with the community.
White holds a bachelor's degree in Psychology from Wake Forest University and a Master of Science degree in Rehabilitation Counseling and Psychology from UNC-Chapel Hill. This fall she will receive her PhD in Applied Developmental Sciences and Special Education from UNC.
"I have a long history of work supporting individuals with intellectual and other developmental disabilities," explains White. "I started as a job coach for adults with autism when I finished my undergraduate degree. I have held numerous positions where I supported families and individuals through case management. Before graduate school, I worked with Alliance Health, LME/MCO in utilization management. I have studied the transition from high school to adulthood for youth with autism and who have intense support needs."
White's nephew was diagnosed with autism at the age of two. "I am advocating for individuals with disabilities because of my nephew. His diagnosis influenced my career choices. I have learned a lot about service provision and accessing services through my work and my experiences as a family member," White adds.
On top of her busy work and school schedules, you will find White singing – everywhere! She is a member of her church's choir and praise team and admits she sings all the time at home, in her car, wherever she can. A resident of Durham, White lives by the motto taken from a poem by Mother Theresa, "The good you do today, will often be forgotten. Do good anyway."
---
NCCDD Annual Awards Open for Nominations

Nominations for the 2021 North Carolina Council on Developmental Disabilities' (NCCDD) Advocacy and Leadership Awards are now open.
The Council seeks nominations from across the state of North Carolina for its three awards that recognize disability advocates. The awards include the:
The nomination process is now open, and anyone can nominate or apply for an award through July 30, 2021. The winners will be announced on November 3, 2021 at the NCCDD Quarterly Meeting in Cary, NC.
To learn more and to apply, visit https://www.nccdd.org/the-council/advocacy-and-leadership-awards.html.
---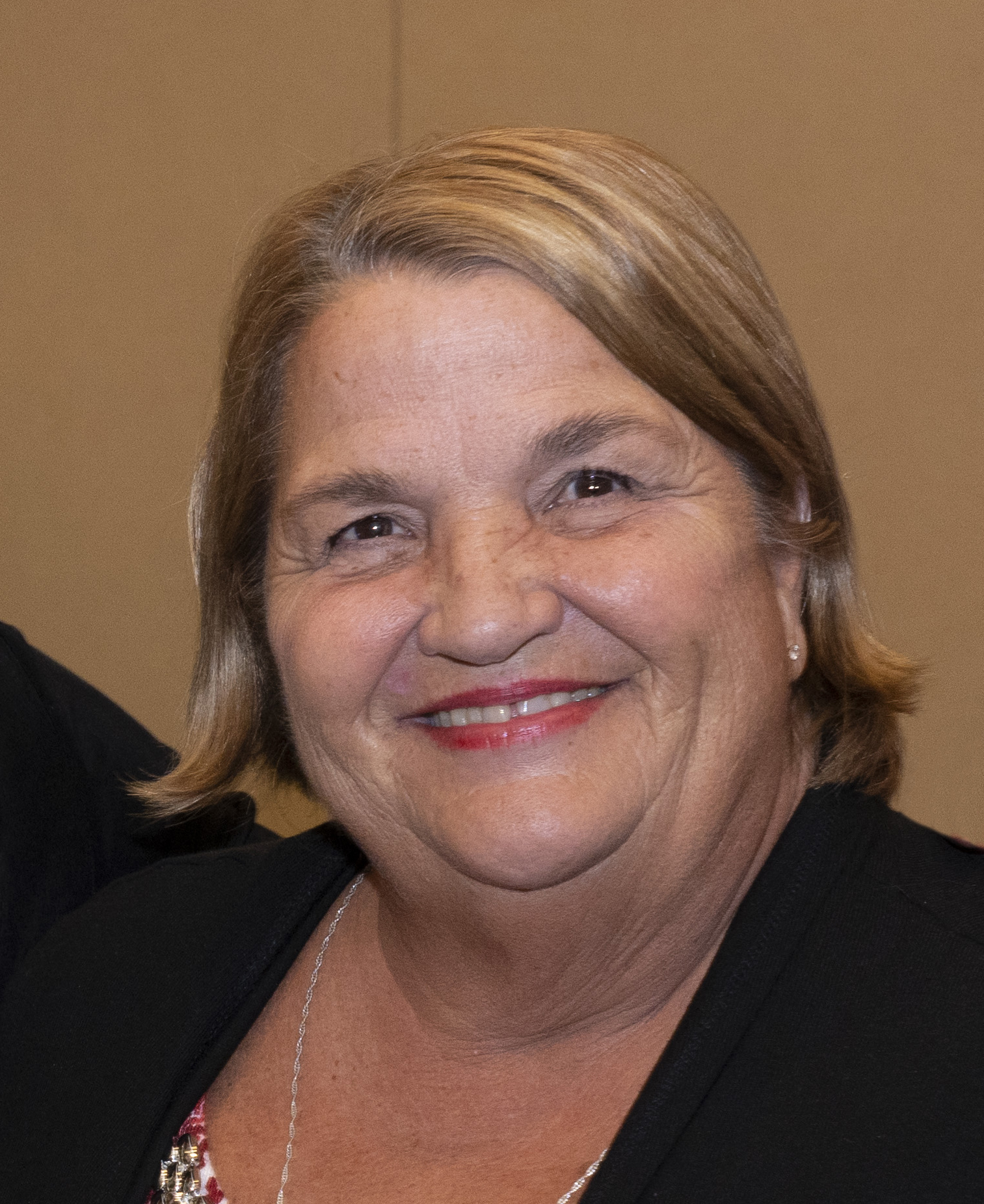 For over 17 years, the North Carolina Council on Developmental Disabilities' (NCCDD) office operations have been overseen by JoAnn Toomey, who served as the Council's Director of Operations. Effective June 30, Toomey will retire from her position with the Council.
"JoAnn has led the Council and its staff through changes in executive directors and during two long interim periods without an executive director. She has done an extraordinary job supervising our staff, leading our operations and budget and finance work, and has been an outstanding resource for me as a new Executive Director," said Talley Wells, NCCDD's Executive Director.
Toomey will be enjoying travel adventures across the United States with her husband of 47 years, Gordy, along with their dog Rosie. We wish JoAnn the best as she begins her retirement.
---

---