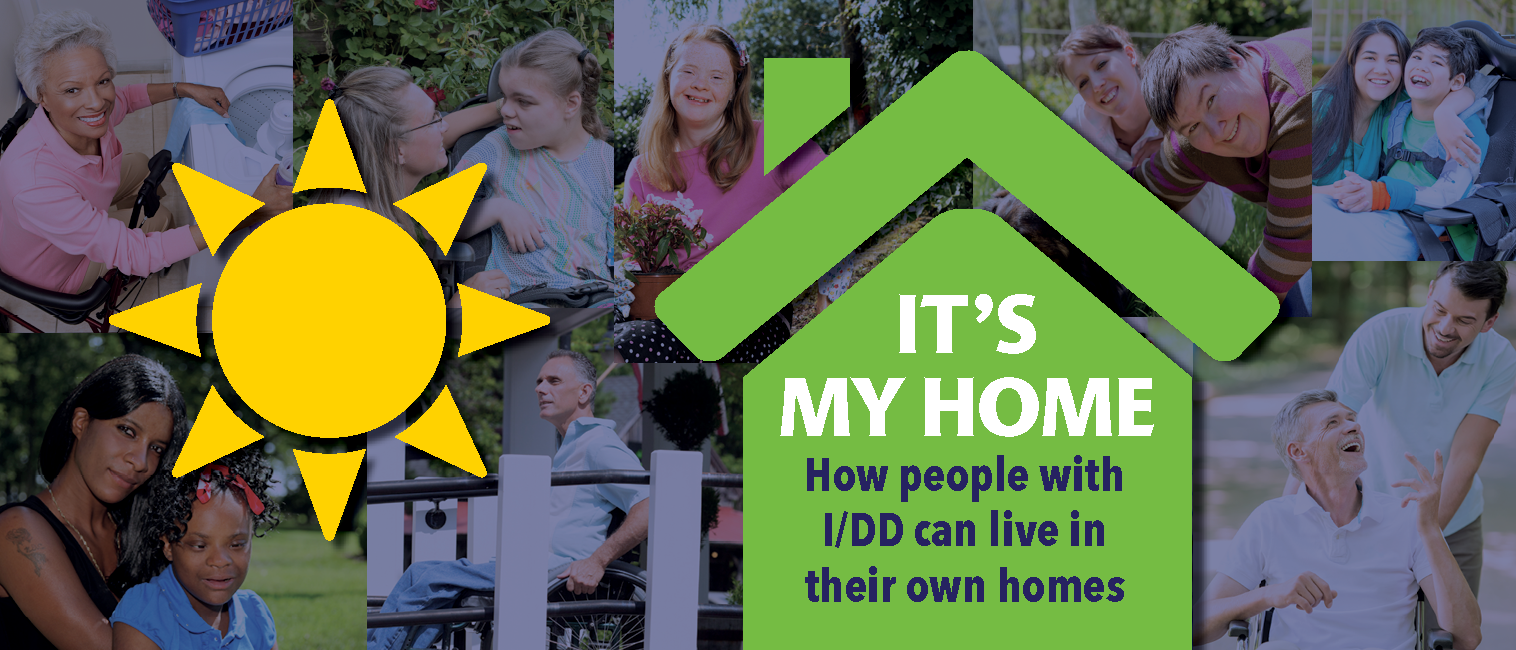 "It's My Home"

NCCDD's three-year Supported Living: Making the Difference initiative (January 1, 2017-December 31, 2019) set out to promote the new Supported Living Innovations Waiver service that started in North Carolina in 2016 and demonstrate how individuals with intellectual and other developmental disabilities (I/DD) can live in a home of their choice in the community with certain supports.
Over three years, Vaya Health worked with four provider agencies to assist 45 individuals with I/DD in transitioning to homes of their choice in the community. The initiative uncovered many of the challenges that individuals with varying levels of needs face in making a successful transition to living in their own home with support. Working with numerous community partners, Vaya Health compiled all of the learning experiences and lessons learned into this guidebook or resource manual titled "It's My Home." In this guidebook, you will find five sections or "buckets" with a wealth of information geared toward different players who are involved in Supported Living below. Click on any one of the five to open and find more details:
+ 1. Foundational Principles
+ 2. Information for People with Disabilities and Their Families
+ 3. Information for Direct Support Professionals (DSPs)
+ 4. Information for Agencies
+ 5. Other Resources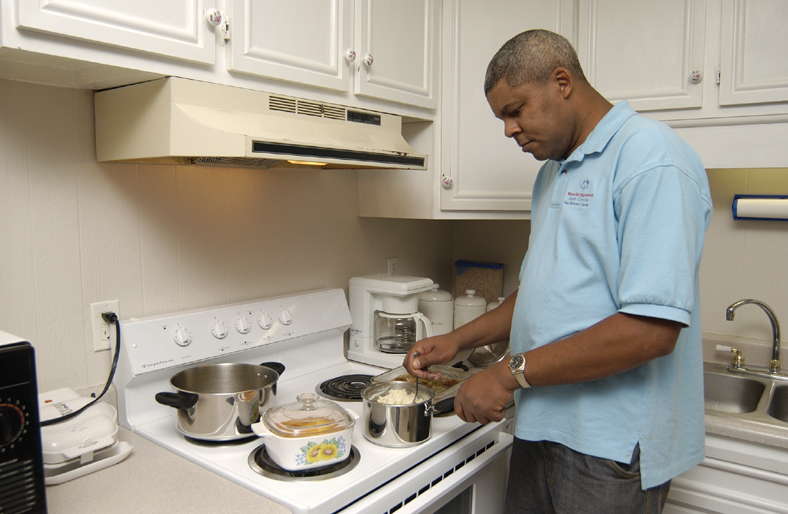 NCCDD hopes that this information along with the success story videos will enable individuals with I/DD, their families, their support professionals, the agencies they work with, and other community partners to see how to set up Supported Living successfully to make community living a reality for those individuals benefitting from this service. As John O'Brien wrote in 1993, "Supported Living is a simple concept in danger of being complicated until its power to help people with developmental disabilities gets lost." NCCDD hopes this resource will provide many of the tools needed to understand how to do Supported Living successfully to give those individuals the opportunity to more fully participate in their communities.